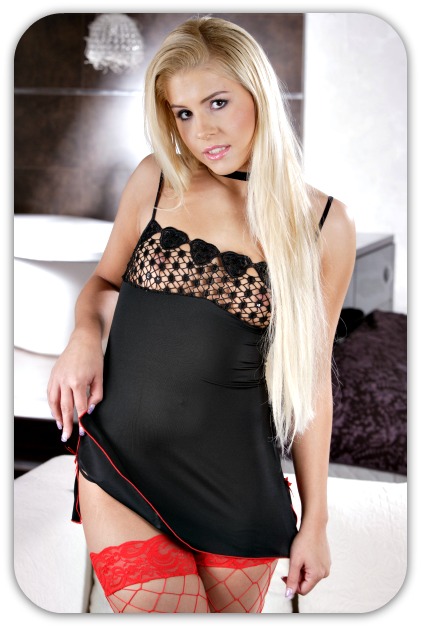 Hi boys!  I'm Ricki, a perverted phone sex college coed studying to be a nurse.  I am part of the hottest sorority and have been told that I'm best kinky phone sex girl around!  But when it comes to sex I believe that more is better!  The kinkier the better, and limits exist only in closed minds. I grew up in a family of 5 and Daddy spoiled me and my little sisters.  I was always the center of attention at home and at school; with a smile and a shake of my ass or flash of my cleavage (I blossomed early) I always got what I wanted too. I lost my virginity to the captain of the hockey team when I was just a freshman.  I knew the importance of status even then. Using sex to get ahead socially, who'd have thought teasing my teachers and flashing my panties, would get me an A?
During my last year of high school I worked at my Daddy's company; well I wouldn't say I worked very hard, (giggles) but the men who worked around me sure worked "hard". It was easy getting them to do my boring tasks, a combination of wanting to please me and being afraid I'd "tell Daddy on them". Didn't matter to me, it just reinforced the idea that I deserve whatever I want. I love sex, fucking, sucking, making love and whatever else you choose to call it. I'm highly horny all the time, just come and bend me over and give it to me HARD!  I'm an expert at getting into your head, both your big and little head, and giving you just what you want even if you haven't quite realized it yet. 😉
I can role play almost any scenario and I especially like anything that's going to turn you on and drive you insane.  My fantasy range can be anything from age play phone sex to rape fantasy phone sex and even dominating you and dressing you up in panties, whoring you out like a sissy, teaching you discipline and so much more. Let me control your orgasm, and take you to places you've never thought was attainable. My addictive voice and wickedly giggle will make you crave me. You will come back time and time again begging for more. Bet on it. I'm perpetually horny and always ready to fuck. Be the lucky man and you'll be rewarded with my dripping, squirting pussy and screams of ecstasy. I am one of the fortunate ones to be blessed with the ability to have multiple orgasms; one after orgasm after orgasm. For phone sex like no other, a good, quality taboo phone sex fuck where anything goes is waiting for you, give me a call and make my pussy purr baby!
Ricki – 1-888-878-1918
MY AVAILABILILTY
Refresh Page for Accuracy
Want MORE of ME?  Click the links below!
Taboo Temptations Page:  Taboo Phone Sex for Perverted Age Play Calls and Kinky Rape Fantasies