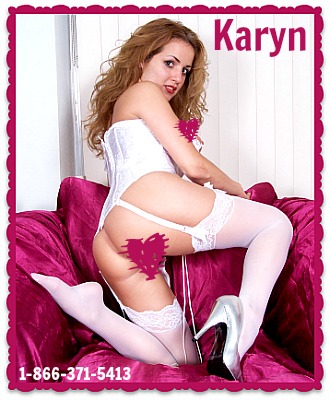 Hey there slut! Are you sitting there, dressed up in your girly panties, and looking for a sissy phone sex session? If you are, pick up the phone and call me, because this phone sex MILF loves little sissy boys like you!
I know you want to be pretty and sexy like me, but you can't. We'll just have to do the best we can by dressing you up and turning you into a girly slut! Come to my closet or we'll go to yours and get you dressed. Most importantly, we need to get you in some panties. They have to be very girly and feminine, and preferably PINK! With your little clitty secured in a pair of smooth panties, we'll go on to the rest of your clothes, and we'll dress you up as you've always wished. What will it be? Heels? Leather? Just a bra? A collar for my little feminization slut?
But I know what's it's really all about. You want to get fucked like a little anal whore, don't you? You want to be penetrated and feminized, and I'm just the sissy phone sex expert to do it. Get down on your knees, and I'll lift my skirt to show you my huge strap on! I bet you'll squirm when you see it, trying to rub that clitty against your smooth panties. You want it, don't you? Beg, bitch, and maybe you'll get it!
I bet just reading this is making your little clit swell. What a dirty little sissy phone sex slut you are! But I want to make you MY sissy slut, so call me panty boy!
Karyn – 1-866-371-5413

By